It is always difficult choosing the right mobile provider when you move to another country. Roaming is an option if you have an existing contract in another country, on long-term however, this could become expensive. If you want to switch provider you can always use your own mobile phone, depending if this phone is 'locked' or 'unlocked'. Most mobile phones nowadays are 'unlocked', which means the phone enables you to switch to another carrier. To find out if your phone is locked just try it with somebody else's SIM card, before engaging in a long-term contract ('abonnement' in Dutch). It is important to know the mobile operators, who is who and what are the rates of the contract. The mobile network in the Netherlands is excellent and you have plenty of choice when it comes to choosing a service provider. When you are looking for a prepaid SIM card for your phone keep in mind that you will have pay more for phone calls and internet services. If you are staying for a short time in the Netherlands however, this could be something worth considering
If you are planning to stay longer than one year, acquiring a contract is the right choice for you. The longer the contract, the less you have to pay for the phone and the better conditions you will get. We have compared mobile operators in the Netherlands and below we have listed the best mobile operators. We only selected the mobile operators that offer transparent and clear contracts to non-Dutch speakers.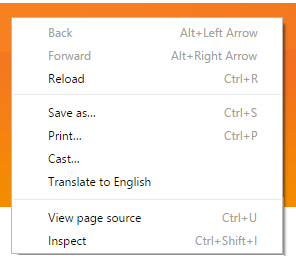 TIP:
when you land on a Dutch website that offers mobile contracts, make a right mouse-click anywhere on the page. A small dropdown menu will appear and then it will say; "translate this page to English" (or any other language). This will make it better understandable and easier for you to make the right decision!
---
List of mobile operators in the Netherlands
What are the best mobile operators in the Netherlands? And, which of them offers the best mobile network in the Netherlands? We have listed below the most frequently used mobile internet providers in the Netherlands.
---
Best mobile operators Netherlands


One of the biggest players on the market is KPN. KPN offers good network coverage in the Netherlands and 4-G internet. What makes KPN popular among expats and foreigners is that they provide a clear overview over the different contract options that they offer. KPN is a trustworthy mobile provider which is used by a lot of Dutch inhabitants. KPN offers a fast delivery service (1 or 2 days), which means you don't have to wait long to be connected. They offer multiple
Sim only packages where you can choose between a 1 or 2-year Sim only contract. Moreover, if you are looking for a
mobile phone in combination with a mobile contract you are also at the right place at KPN.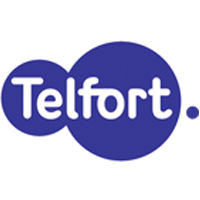 Telfort offers competitive prices and is known for their good network coverage in the Netherlands. Although, the Netherlands is not that big, network coverage can be a problem if you are sitting on the beach or in a remote area. Telfort has a lot of shops in Amsterdam and other Dutch cities. This can come in handy if you experience any problems with your phone or your contract that can't be solved online. The main advantage of Telfort is that they enable their customers to select their own
Sim only package. You can easily select how many MB's or GB's of data you need and how many minutes you want. Telfort also offers good package deals of
mobile contracts in combination with a mobile phone. However, they only offer these package deals when you engage in a 2-year contract – which can be too long for some expats.