Prepaid cards come in handy when you don't know how long you will be staying in Amsterdam or if you are staying for a short period of time. Rather than signing up for a 12-months mobile contract, a prepaid card offers you the advantage of being flexible. You don't have to worry about cancelling your contract when you decide to leave Amsterdam. This advantage comes at a price; keep in mind that you will have to pay more for phone calls, mobile internet or per SMS. Most mobile contracts offer a flat rate for Dutch landline calls and for calls within the same mobile network, most prepaid card however, charge you for these calls. The biggest telecommunication companies in the Netherlands offer both transparent
mobile contracts
and prepaid cards.
Tip: when you land on a Dutch website that offers mobile contracts or prepaid cards, make a right mouse-click anywhere on the page. A small dropdown menu will appear and then it will say; "translate this page to English" (or any other language). This will make it better understandable and easier for you to make the right decision!"
Overview of mobile operators that offer the best prepaid SIM cards in the Netherlands
| | | | | |
| --- | --- | --- | --- | --- |
| ›Telfort | ✓ | ✘ | ✓ | ✓ |
| >KPN | ✓ | ✘ | ✓ | ✓ |
| ›Vodafone | ✓ | ✘ | ✓ | ✓ |
KPN


KPN is one of the biggest mobile operators in the Netherlands and other providers like lycamobile and lebara buy in on their network. KPN offers one package where you only have to pay for what you actually use. You will start out with €10 euro for free that is already on the prepaid card. They offer their clients currently a special bonus package, where if you put €10 euro on your prepaid card, they will add €5 euro, and if you put € 20 euro they will add € 15 euro. KPN offers a great online service where you can see in real time how much you have already used. Keep in mind that they ask special rates for using the special bonus package. KPN will charge you when you use the bonus package for calling € 0, 30 per minute, for SMS € 0, 10 per SMS and for internet € 0.25 per MB. For more information about the
special deals that KPN offers have a look on their website.
Tele2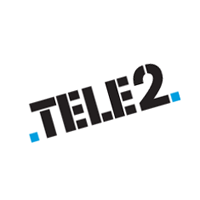 Tele2 allows you to select a cheap prepaid package that can be cancelled on a monthly basis. They currently offer a special deal where the customer only pays 10 euro for their SIM card. A new customer receives that 10 euro as call credit plus receives € 20 free call credit from Tele2. Buying the SIM prepaid SIM card can be easily done online and the SIM card will be delivered at your address within 5 working days. If you are not at home at that time you can pick it up at your local post office. You don't need to pay anything in advance. You only pay for the SIM card when the parcel is delivered to you. Probably, one of the easiest ways to receive a prepaid SIM card in the Netherlands. One thing is sure, it is definitely one of the cheapest prepaid SIM card in the Netherlands!