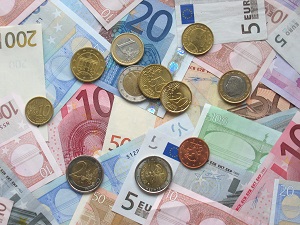 Opening a bank account in the Netherlands for non-residents is relatively easy. It is however not possible to get around in the Netherlands without a Dutch bank account. You will need a Dutch bank account to receive your salary and for a lot of other administrational purposes (paying gas, electricity, phone line etc.). Also, you won't face international bank transfer charges. The banking industry in the Netherlands is pretty straightforward and most of them offer online banking, however they all use different conditions. We have listed the largest banks with the best conditions you below.
ABN AMRO
ABN Amro is a good bank for foreigners since they offer most of their information in English. ABN Amro originated from a fusion between 2 big banks in the Netherlands and was recently purchased by the Royal bank of Scotland. However, during the recent financial crisis the bank was partially nationalized by the Dutch government. ABN Amro is still one of the biggest banks in the Netherlands and is reliable, as far as banks can be trusted these days.
ING
ING is one of the biggest banks in the Netherlands and is used by a lot of Dutch people. The only disadvantage is that they don't have that many pages in English. However, they offer a really easy understandable online banking system. The people at the ING branch in Amsterdam talk English relatively well, so if you want to ensure yourself of the trustworthiness of this bank, just drop by at one of their branches in Amsterdam.
Required documents:
✓ Valid ID-card or passport.
✓ Proof of address (electricity bill, rental contract, official government document).
✓ Your personal BSN obtained at the municipal office.