It is always difficult to understand the rules and regulations surrounding car insurance when moving to another country. We have made a simple overview to make sure everything goes according to plan. All car insurance companies in the Netherlands provide good coverage, are reliable and provide good customer service. All car insurance companies offer different premiums, conditions, and coverages. Comparing car insurances in the Netherlands can be time-consuming. With our tips, we will ensure, that you will sign-up for the best car insurance in the Netherlands.
Car Insurance Netherlands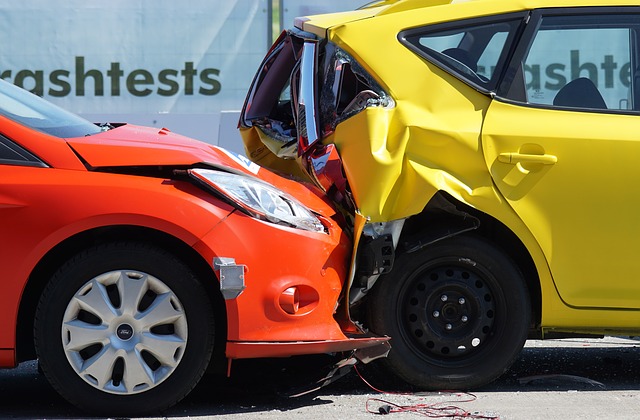 Go directly to:
1. Legal issues
2. Sorts of coverage
3. Car insurance companies listed
4. The best car insurance in the Netherlands
5. Centraal Beheer insurances
6. Univé insurances
7. Car insurance checklist
8. The process
Legal issues
Every Dutch resident who owns a car is obliged to take out a car insurance. The minimum coverage is third-party liability car insurance. The other two other car insurance options are WA Plus or All Risks coverage. If you have a relatively new car or an expensive car model it would make sense to go for one of the last 2 options. There are some legal issues to keep in mind before taking out a car insurance. For example; only a vehicle with a Dutch license number can be insured. Therefore, you need to live permanently in the Netherlands. Moreover, you will need a European driving license. If you have obtained this driver's license within the EU, it shouldn't be a problem to get your car insured.
Sorts of coverage
There are different sorts of insurances that all offer different coverage. Not everybody needs to have the same insurance. We have explained below the different sorts of insurances and what they cover:
1. Third party liability insurance
Third party liability means 'WA – Wettelijke Aansprakelijkheid' in Dutch. Third party liability only covers the damage that you inflict with your car to other people and their property. It will provide coverage if you have an at-fault accident (you caused the accident to take place). Third liability will cover in case you injure or kill someone, or you damage someone else's property (house, garden, pool, fence etc.)
2. WA Plus insurance
WA plus includes third party liability insurance but also includes coverage for damage to your own car. In general, damages are covered by WA Plus resulting from vandalism, theft, storm, fire, and damage resulting from a collision with animals or birds.
3. All Risk insurance
All risk car insurance (full casco insurance) is a full coverage insurance, which provides from all insurances the most exhaustive coverage. It covers the same aspects that WA plus covers, but it also covers damages to your car even if it is by your own fault. It covers the damage even if you get in in an accident that was deemed your fault or when fault can't be determined.
You can easily use a car insurance calculator if you simply want to know what the price is for a car insurance in the Netherlands.
---
List of Dutch insurance companies
So, what is the best car insurance in Holland? This question is hard to answer since not everybody needs the same car insurance. If you have an older car- third party liability should be sufficient. If you have a new car and you drive often through the small streets of Amsterdam, then you should consider starting a WA Plus or All risk insurance. You pay a bit more, but it will give you peace of mind. We have listed below the most frequently used insurance companies in Holland.
TIP: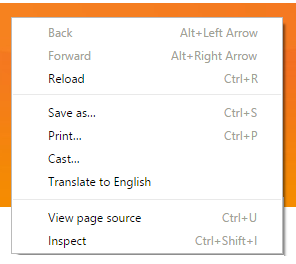 If you land on the website of an Dutch car insurance company (which is often in Dutch), make a right mouse-click anywhere on the page (this only works with Google Chrome!). A small dropdown menu will appear and then it will say; "translate this page to English" (or any other language). This will make it better understandable and easier for you to make the right decision.
* offers different packages or custom coverage.
These insurers all offer different options and packages which varies in price and quality. Comparing all car insurances in the Netherlands can be time-consuming for expats. We have listed the most reliable auto insurance companies below. You can easily request a car insurance quote from one of these companies. All these Dutch car insurance companies are trustworthy and offer the best coverage.
---
The best car insurance in the Netherlands
Centraal Beheer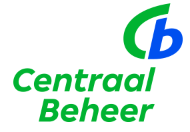 One of the best car insurance companies is Centraal Beheer. They have one of the easiest car insurance calculator in the Netherlands. Centraal Beheer is an insurer that is well known in the Netherlands and is one of the oldest players on the market. Centraal Beheer is a reliable insurer. Their main advantage is that they offer clear contracts that are easy understandable, even if you do not speak Dutch. Moreover, they have a very good customer service, which can come in handy if you have any further questions. Centraal Beheer is an insurer at the high-end segment of the market and if you are just looking for a cheap insurance, then this is maybe not for you. If you look for quality and good customer service however, this is the right insurer for you. The company was founded in 1909 and delivers to this day an excellent service. All you have to do is fill in your number plate and fill in the amount of years without damaging the car. Centraal Beheer will automatically calculate your monthly fee for your car insurance. You can take out your car insurance easily online – you don't even have to get up out of your chair.
Univé

Univé is a well-known car insurance company in the Netherlands. Univé is one of the largest car insurers in the Netherlands and is a non-profit organisation. Univé presents itself as a non-profit insurer, to express that making profit is not important and therefore has a cheap car insurance. At Univé, you can insure your car in three ways: WA, WA limited casco and allrisk. All Univé car insurances can be extended with legal aid, emergency assistance coverage or passenger coverage. The main benefits of a Univé car insurance is that they do not a have a policy fee, they have a non-profit objective and they offer the same no-claim discount for a second family car. The customer satisfaction rate at Univé is very high and they score very good at the Dutch consumer organisation tests.
---
Car insurance checklist
We have listed a checklist to ensure that you will find the right auto insurance in the Netherlands. To make sure that the sign-up process goes as smooth as possible you should have the following things at hand:
The number plate of your car
The number of years of no-claims discount
Your full address
You date of birth
The process
Once you have found the right Dutch car insurance you can fill in your number plate, your zip code, date of birth and the number of years of no claims discount. In the second step you can choose the coverage that you want. You can also choose additional coverages. The website of the car insurance company will calculate your premium once you have filled in the questions and chosen your coverage. If you agree with the conditions and terms of the contract your car insurance is valid immediately. You will receive a conformation by email once you have taken out the insurance. You will get a certificate of insurance (policy) the following day and after 2 days your will receive the green card.
Car insurance in the Netherlands – tips & tricks