It can be challenging to find the right Internet provider in the Netherlands when you just moved to this country. Generally speaking, all Internet service providers in the Netherlands provide good connections and good services. However, they all offer different connections, internet speeds and different prices. Comparing Dutch Internet providers can be time-consuming. With our tips we will ensure that you will sign up for the best providers available in the Netherlands.
Internet options in the Netherlands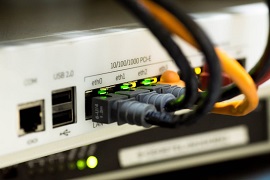 Go directly to:
1. Types of Internet usage
2. Internet providers Netherlands
3. Ziggo Internet
4. KPN Internet
5. Tele2 Internet
6. All in 1
7. Ready to switch Internet providers?
Types of Internet usage
Everybody uses the Internet in a different way. Let's see if you can find yourself in one of our main cateogies. We have categorized different Internet users into 3 groups:
1. The Internet surfer: if you only use Internet for Facebook, Google and email on a general basis, you should have enough with 20 Mbit/s of download speed.
2. The streamer: if you are using Spotify, Netflix and Youtube on a regular basis. It would be advisable to get the 60 Mbit/s package.
3. The gamer: if you are the gaming type or if you never want slow Internet again, you should go for the 100 – 500 Mbit/s package. However, the 100-500 Mbit/s option can often only be booked if you have optical fiber connection.
Have you found yourself in one of the categories? The next step would be to decide which Internet service provider you want to use. An Internet service provider (ISP) is an organization that provides Internet services for their customers so they can connect to the Internet. After you have found the right Internet provider, a technician will come to your house to install everything you need in order to surf the web. Be aware that it could take a bit longer then you have expected. It can take up to 2-4 weeks before the technician will come and install the router, depending on when you have signed the contract.
TIP: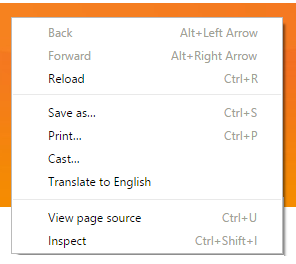 If you land on the website of an Internet provider (which is often in Dutch), make a right mouse-click anywhere on the page (Only works with Google Chrome!) A small dropdown menu will appear and then it will say; "translate this page to English" (or any other language). This will make it better understandable and easier for you to make the right decision.
---
Internet providers Netherlands
What is the fastes Internet service in the Netherlands or what is a good speed for internet? We have listed below the most frequently used Internet service providers in the Netherlands.
Ziggo Internet

Ziggo is the largest cable operator in the Netherlands, providing cable television (digital and analog), broadband Internet, and telephone service to Dutch inhabitants. Ziggo is a relatively young company and was founded in 2008, but due recent successes it has become the market leading Internet provider in the Netherlands. So why should you go for Ziggo? We have listed some reasons below.
Speed
Ziggo is one of the top providers when it comes to offering a high speed Internet and a stable connection. Their WIFI modem is a router and modem in one, which allows up to 200 Mbit/s downloading speed and enables you to surf the Internet with or without a cable. If you are a 'heavy' Internet user, and you watch a lot of movies online or do a lot of online gaming, this would be the perfect option for you. Moreover, Ziggo offers their customer service in English.
Conditions
The minimum contract duration is 12 Months, which is fair since you don't get stuck with a multiple year contract. If you are an expat and planning on for staying just one year, this could be something worth considering. They offer 3 packages; start, complete and max. With these ,packages they offer competitive packages for every kind of internet user. These packages are monthly adaptable. Ziggo also offers an interactive digital TV connection and fixed phone connection. You can easily uncheck these additional options on their website if you do not need it. Ziggo offers free WIFI via WIFISpots at more than 2 million locations in the Netherlands, without any extra costs involved. However, keep in mind that you have to pay a small additional amount to activate your contract.
KPN Internet

KPN is the largest provider of Internet access in the Netherlands. KPN offers fast Internet in a variety of packages. They offer optical fiber connection as well as other options. KPN is well known within the Netherlands for its high customer satisfaction rate. It is one of the most customer friendly companies in the Netherlands and it has a lot of stores and locations in the Netherlands. Therefore, if you have a problem with your connection you can also drop by in the store if you don't want to wait for the technician.
Conditions
The minimum contract duration is 12 Months and KPN's monthly fee is a bit higher than at Ziggo's. However, they make it up with service; a technician will come and install the router for free and in addition to that KPN does not ask any activation costs. If you already have an Internet provider in the Netherlands KPN will take care of the provider switch. No additional costs are involved. You can check at KPN's website if this is the right provider for you.
Tele2 Internet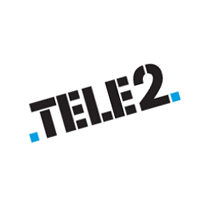 Tele2 is well known within the Netherlands and one of the oldest players on the market. Tele2 has been the best Internet provider in the Netherlands for a long time, but has recently lost their spot to Ziggo. Tele2 is one of the cheaper Internet providers in the Netherlands. If you are not a heavy Internet user, this could be the better option for you. Their main advantage is that they offer 3 clear packages ; light, basic and extra. In this way, they offer interesting packages for every kind of user.
Conditions
Tele2 offers clear and simple contracts, which enables their customers to choose one option and upgrade it if necessary. All you need to do is call the Tele2 customer service, and everything will be arranged. Like most internet providers, they will ask for your postal code, in that way they can check if you can receive the desired internet speed.
---
The best all in 1 package: Broadband, Calls, and TV

The best all in 1 package is currently offered by Youfone. Youfone is a relatively new company which is disrupting the ISP market with a great all in 1 deal which includes broadband, calls, and TV. They offer the cheapest all-in-1 package of the Netherlands. The contract duration is one year and the price per month is just 20 euro. Youfone offers competitive deals and good network coverage everywhere in the Netherlands – they use the premium network of KPN. With a download speed of 100 M/bit and 40 TV channels, it is more than enough for the average household. Have a look at the website of Youfone if it is the right providers for you.
---
Ready to switch Internet providers?
It is important to understand the advantages and disadvantages of each connection in order to make the right choice. Understanding these terms can help you start finding the right ISP for you. You can get high speed Internet service via ADSL, VDSL, Cable or Fiber connection. Also, it is also possible to use your mobile contract and make from your smartphone a Wi-Fi hotspot. Big disadvantage is however, that the connection is slower and that you are using a massive amount of data from your bundle! Below, we have listed the advantages and disadvantages of each connection.
| | Speed | Cheap | Access* |
| --- | --- | --- | --- |
| ADSL | ✘ | ✓ | ✓ |
| VDSL | ✓ | ✓ | ✓ |
| Fiber optic | ✓✓ | ✘ | ✘ |
| Cable | ✓ | ✘ | ✘ |
* accessibility to Internet connection
Internet connections explained
DSL
DSL stands for Digital subscriber line, which means that an Internet connection is established through an analog telephone line. Via this connection the users have access to bandwidth; which is the frequency that transmits telephone calls. DSL uses this extra bandwidth in order to connect to the Internet. Every user needs to connect a DSL modem to their computer, the modem then connects to the service provider and the service provider connects you to the Internet. Phone calls do not require that much bandwidth and therefore customers can use the Internet and make a phone call at the same time. DSL can be used by multiple users at once, so it can provide fast Internet through numerous DSL units in your area.
ADSL VS. VDSL
ADSL is a type of DSL connection that uses the regular copper phone lines that aren't fully used by phone calls. You can get up to 24 Mps of downloading speed over ADSL. The speed however, is greatly affected by the distance between your home and the location of the provider and the condition of the copper wires used. The advantage of this technique is that you don't need to install any special lines. Also, be sure before entering into a long-term contract to get a router which allows WIFI connection, otherwise you will be stuck with a cable to your laptop. If you afterwards decide that you need a wireless connection, you will have to pay extra for this option.
When it comes to speed VDSL has more in common with cable Internet then with ADSL. Maximum downloading speed goes up to 60 Mps, which is a lot faster as ADSL. VDSL also makes use of the normal phone lines but with greater efficiency, which shortens the distance that the signal has to travel. This means that VDSL can deliver a higher amount of bandwidth.
Cable Internet service
Cable Internet and especially fibre Internet is becoming more and more popular among Holland internet providers the last years. Cable Internet is often provided by the bigger cable companies, who provide television, telephone and high speed Internet services via fiber-optic or coaxial cables. Fiber Internet can deliver up to 1 Gbps of downloading speed in its most optimal way, but in practice it is mostly around 500 Mbps. The Internet services are provided through a cable modem which uses the bandwidth from the TV channels. The advantage of cable Internet is that a physical connection is established, which means that the quality of the Internet connection is not influenced by the distance between your home and the physical location of the provider. Often offer cable companies a all-in-1 package with Internet, tv and telephone services, but it would always be smart to double check if the services could be purchased cheaper when bought separately. T-mobile is one of the players that do offer a competitive all-in-1 package with reliable service.
Dutch internet providers – everything you need to know