Biking is a big part of Dutch culture and it is not possible to live in the Netherlands without owning one! In the whole of the Netherlands you can see bikes everywhere. Bikes in Amsterdam are produced by typical Dutch brands like; batavus, gazelle or giant. These bikes seem somewhat old-fashioned, but these are practical city bikes.
Where to buy a bike in Amsterdam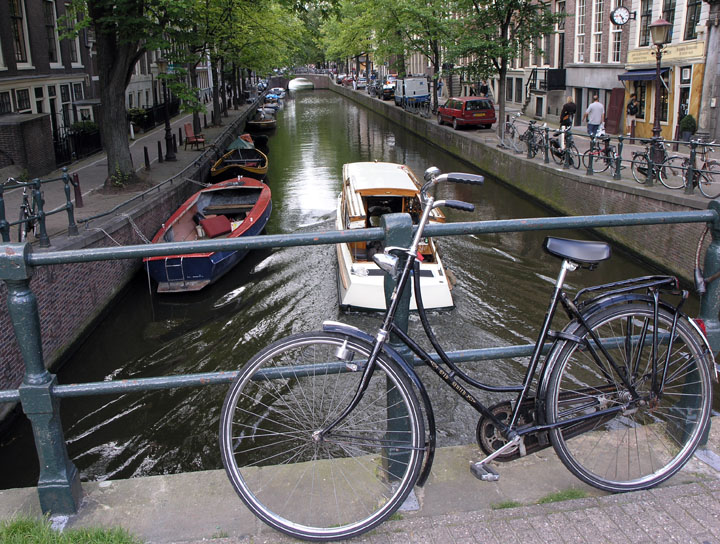 If you want to buy a bike in Amsterdam, you have plenty of options. You can get a bike at almost every corner in the Amsterdam, but we would advise you to go to a local bike shop, flee market or order it online. In this way, you ensure yourself that your bike is not stolen, and you won't get into trouble. The Waterlooplein flee market is a good place if you want to buy a second-hand bike or go to your local shop. Be sure to buy a decent lock because bikes are often stolen if you do not lock them properly. Prices differ highly depending on what kind of bike you want – second hand or brand new. Brand new bikes don't cost much these days and bol.com (the Dutch version of Amazon) offers good quality bikes, with free delivery the next day. Second-hand bikes are unfortunately in our experience most of the time bad news; they often need new tyres, a new chain or new brakes. If you don't like to repair bikes and have enough money to buy a new one, this could be an option worth concidering. For around 200 euro's you can have a brand new Omafiets, which is an absolute must for every Amsterdammer.
Bike insurance
If you decide that you want a new bike, you could consider arranging a bike insurance (fietsverzekering- in Dutch). These insurances are not expensive and in this way you could insure your new bike for theft. Unfortunately, Amsterdam is not only the capital of the Netherlands, but also the Dutch capital of bike theft. Each year between 50.000 and 80.000 bikes are stolen in Amsterdam alone, according to the the Amsterdam police and the Cyclist Union (yes, they really exists). Therefore, be sure to buy a decent lock or insurance. Where to buy a bike lock in Amsterdam? This can be done relatively easy online or you can go to your local bike shop. You pay a bit more in your local bike shop, but you have the lock immediately. When you buy it online you will receive it the next day. In the end, you will pay a bit extra for a good lock or insurance, but it is always better than having to buy a new bike.