Banking in the Netherlands
Opening a bank account in the Netherlands is relatively easy. It is not possible to get around in the Netherlands without a Dutch bank account. You will need a Dutch bank account to receive your salary and for a lot of other administrational purposes (paying gas, electricity, phone line etc.). Moreover, you won't face international bank transfer charges. The banking industry in the Netherlands is pretty straightforward and most of them offer online banking, however they all use different conditions. It is possible to open a bank account in the Netherlands as a non-resident. Most banks serve both private individuals and foreign companies that don't have subsidiaries in the Netherlands.
Dutch Banks explained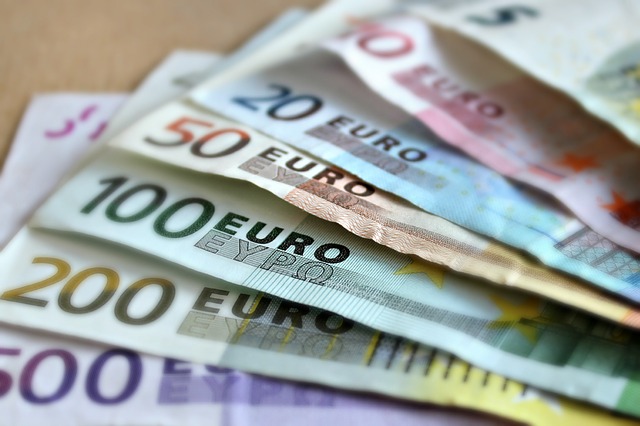 Go directly to:
You can find a lot of banking giants in the Netherlands. You can easily redraw money from your overseas bank account from most ATM's in the Netherlands. However, this can become costly at some point. This will depend on what kind of overseas account you have and where it is located. Sometimes fee's will be applied. We have listed the largest banks with the best conditions you below.
TIP: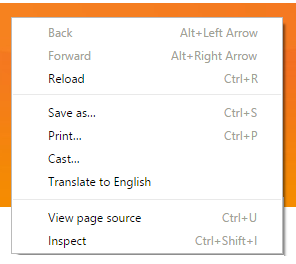 If you land on the website of an Dutch bank (which is often in Dutch), make a right mouse-click anywhere on the page (Only works with Google Chrome!) A small dropdown menu will appear and then it will say; "translate this page to English" (or any other language). This will make it better understandable and easier for you to make the right decision.
---
List of banks in the Netherlands
What are the best banks in the Netherlands? And, which of them offer the clearest contract and the best conditions to non-Dutch speakers? Are you looking for banks in Amsterdam, Eindhoven or Rotterdam? We have listed below the most frequently used and most reliable Dutch banks.
These Dutch banks all offer different interest rates and different bonuses. Comparing all the banks in the Netherlands can be time-consuming. Are you wondering which dutch bank offers the best service and offers clear contracts? We have listed the most reliable Dutch banks below.
---
N26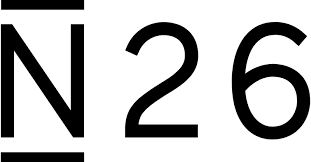 Managing your money becomes easy for you with the N26 bank account. The opening of a standard account here is fast, paperless, and also free of cost. You can enjoy free ATM withdrawals worldwide, mobile theft cover, and travel insurance with N26 premium membership. N26 offers you two types of plans- personal and business. You can select the plan that meets your requirements and works best for you.
You can organize your money easily with the N26 Spaces app. The app allows you to create sub-accounts for managing your spendings and savings and reaching your saving goals. After signing up for N26 mobile app, you can view your account on a desktop or any other device with its web application.
Different Plans Offered by N26
Personal
N26 – You can open a standard account for free with the N26 plan. It allows you to make free ATM withdrawals in Euro, and also free payment in any of your preferred currency. After opening the account, you will get a Mastercard debit card for free, and it is accepted worldwide.
N26 You– At € 9.90/month, you can open an N26 You account. It comes with travel insurance and also gives you the facility of selecting a contactless Mastercard of your preferred color from Petrol, Wheat, Rhubarb, Teal, and Ash. You can enjoy free ATM withdrawals in Euros worldwide, free payments in any currency. The partner brands of N26 also give you offers and selected discounts in this plan.
N26 Metal – Opening an account with N26 Metal at € 16.90/month allows you to enjoy the premium benefits linked to the metal card. Along with all the benefits of N26 You plan, you can also enjoy dedicated customer support and also gives you access to special metal experiences. The metal card comes in three colors – Charcoal Black, Quartz Rose, and Slate Gray.
Business
N26 Business – For self-employed and freelancers, N26 provides a business account for free and allows free ATM withdrawals in Euros. You will get 0.1% cash back on all the purchases done with N26 Mastercard.
N26 Business You – At € 9.90/month, you can avail the facilities of N26 Business You. In addition to the N26 Business facilities, you will also get an insurance package and will not be charged with any ATM fees.
---
The best bank in the Netherlands
ABN AMRO

Counted among the largest banks in the Netherlands, ABN Amro is preferred by expats as they provide free mobile and online banking in English.
You can open a bank account with a debit card at a charge of € 1.55. If you are getting a Student Package, you can enjoy free 10 payment alerts every month.
ABN AMRO Credit Card – At € 22,42/year, you will get a limit of € 2.500/month and insurance of 180 days for any damages or losses.
ABN AMRO Gold Card – At € 55,13/year, you get a limit of € 5.000/month and insurance cover of 365 days for any damages or losses.
ABN AMRO Student Card – At € 14/year, you get a limit of €1.000/month with 180 days insurance cover for any damages or losses.
---
Revolut

The Revolut Bank app allows users to open a current account and provides almost the same features as a bank without any complex paperwork – everything can be done online. Once you download and sign up for the app, you have to provide important details and photos for verification. It does not take more than 5 minutes to open your account with Revolut. Once you get done, you can order digital or physical cards, contactless Visa from your account.
The benefits provided by Revolut Bank:
Delivers spending analytics
Allows users to set a monthly budget
Enables users to transfer money to foreign lands with no hidden fees
One-stop destination for all money management
Split bills
Overseas medical insurance
Crypto investment
Now, when you've collected all essential information about Revolut Bank, hopefully, your banking and money management journey will get smoother ahead. Download this app now and enjoy a hassle-free banking experience!
---
ING

It is counted among the biggest Netherlands banks and is preferred by various Dutch people. As the bank has multiple branches all over the world, that makes opening a Dutch account easier for you from abroad too.
You require only the official address proof and passport for opening a Dutch bank account in ING.
Types Of Account That You Can Open At ING Bank
Payment Accounts
Payment Account for Yourself – Currently, the account gets opened at a minimal charge of € 1.55 in OranjePakket, but from March 2020, it can cost you € 1.70/month. You will get Mobile Banking App, debit card, an option to pay from mobile, and internet banking – My ING with digital statements.
Payment Account Together – Open the account at € 2.55/month now in OranjePakket, as the rates will be revised to € 2.80/month from March 2020. You will be issued two payment cards under this account. Both of you will have access to the Mobile Banking App, My ING, and the option to pay from mobile.
Children's Account Upto The Age of 12 Years – You can open the account in your child's name at a variable interest rate of 0.02%. The account is created for free, but costs may be associated with non-digital usage. It automatically gets converted to a youth account when your child reaches the age of 12 years.
Youth Account For The Age Group 12 -18 Years – Payment account gets opened for free in the name of the child, and also gives the facility of mobile and internet banking. Along with the debit card and internet banking, the youth account also has an Orange Savings Account.
Student Account – The account opens for free and gives you the facility of Mobile Banking App, and My ING. Apple Pay or Mobile payment facilities are also available on this account. The payment limit on this account is € 500 or € 1000. Students can make online and worldwide payments with the credit card, and also gets a discount on student insurance.
Savings Accounts
You can open Orange Savings Accounts with 10 piggy banks for your every goal. It does not require any minimum balance. You can even create a seperate money box in the name of your child. If you are opening a savings account for your child, your child can not use the money till the age of 18 years.
---
Credit card Netherlands

You can get a credit card in the Netherlands once you have opened a checking account at one of the banks in the Netherlands. So, what is the best credit card in the Netherlands? And, which of the banks has the best conditions for a credit card? ABN Amro currently offers the best credit cards in the Netherlands. You need to have a checking account at this bank to apply for a credit card. You can also apply for a prepaid credit card if you do not want to open a checking account at a Dutch bank. ABN Amro currently offer 3 different credit cards. The first is a student credit card, which is obviously only for students. You can get this card for 14 euros per year which has a limit ranging from € 500, – tot € 1.000, -. The second credit card that ABN Amro offers is the standard credit card. This credit card costs 22.42 euro per year and the limit is € 2.500, -. The third credit card that ABN Amro offers is the gold card. The gold card has a limit of 5000 euro and costs € 55.13 per year. You can pay with the ABN Amro credit card everywhere you go in the Netherlands.
---
Advantages of online banking in the Netherlands
Online banking, also known as internet banking, is the term that allows people to use all the banking features from a computer or a smartphone device that has the internet. With online banking in the Netherlands, you can do secured online transactions through the bank's official website. Let us look at other benefits of online banking in the Netherlands.
Save Money: With automated finances, you can use online banking to pay bills. With this, you can make sure to make payments on time.
Automated Bill Payments: with online banking, you can save time with automated bill payments. Schedule the payments to autopay to pay your bills through the mobile application or online banking.
Instant Access: benefit from the full-service range from your computer, mobile, or tablet anytime and whenever you want to.
---
How to open a bank account in the Netherlands
To open a bank account in the Netherlands you will need the following documents at hand:
Valid ID-card or passport
Proof of address (electricity bill, rental contract, official government document)
Your personal BSN obtained at the municipal office