Opening a bank account in the Netherlands is relatively easy. It is not possible to get around in the Netherlands without a Dutch bank account. You will need a Dutch bank account to receive your salary and for a lot of other administrational purposes (paying gas, electricity, phone line etc.). Moreover, you won't face international bank transfer charges. The banking industry in the Netherlands is pretty straightforward and most of them offer online banking, however they all use different conditions. It is possible to open a bank account in the Netherlands as a non-resident. Most banks serve both private individuals and foreign companies that don't have subsidiaries in the Netherlands.
Dutch Banks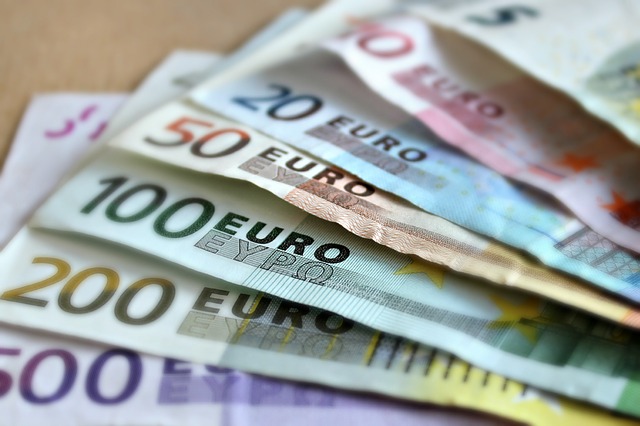 Go directly to:
1. List of bank in the Netherlands
2. The best bank in the Netherlands
3. N26 Bank
4. ABN AMRO Bank
5. ING Bank
6. Credit card Netherlands
7. How to open a bank account in the Netherlands
You can find a lot of banking giants in the Netherlands. You can easily redraw money from your overseas bank account from most ATM's in the Netherlands. However, this can become costly at some point. This will depend on what kind of overseas account you have and where it is located. Sometimes fee's will be applied. We have listed the largest banks with the best conditions you below.
TIP: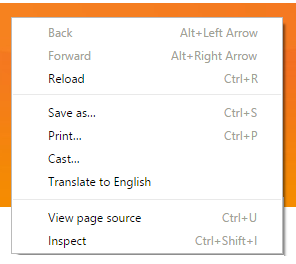 If you land on the website of an Dutch bank (which is often in Dutch), make a right mouse-click anywhere on the page (Only works with Google Chrome!) A small dropdown menu will appear and then it will say; "translate this page to English" (or any other language). This will make it better understandable and easier for you to make the right decision.
---
List of banks in the Netherlands
What are the best banks in the Netherlands? And, which of them offer the clearest contract and the best conditions to non-Dutch speakers? Are you looking for banks in Amsterdam, Eindhoven or Rotterdam? We have listed below the most frequently used and most reliable Dutch banks.
These Dutch banks all offer different interest rates and different bonuses. Comparing all the banks in the Netherlands can be time-consuming. Are you wondering which dutch bank offers the best service and offers clear contracts? We have listed the most reliable Dutch banks below.
---
The best bank in the Netherlands in 2019
N26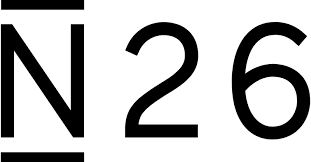 Online banks have become more and more present since they offer relatively high-interest rates, good customer services, low fees and 24/7 access to your finances. Most traditional banks generally charge fees for withdrawals abroad and have huge exchange rate fees. Most online banks don't. N26 is the bank that is used by most expats since it is an online bank where you can save a lot of money in foreign exchange and ATM withdrawal fees. It is an excellent banking option for any international traveler and expat. It was one of the first online banks in Europe (launched in 2013) and has rapidly grown to the largest online bank in Europe. The bank primarily focuses on cash checking accounts for private and freelance clients, but they also offer to finance real estate and the granting of personal loans. They offer 2 products: the regular account and the N26 You account. The regular account does not charge a monthly fee. Both accounts will sign you up for a MasterCard, which is a card that is everywhere accepted within the Netherlands. Have a look on their website to inform yourself about their benefits.
ABN AMRO

ABN Amro was founded in 1999 and is currently the 3rd largest bank in the Netherlands. ABN Amro is a used by most expats because they offer most of their information in English. It is possible to open a bank account at ABN Amro in the Netherlands as a non-resident. The accounts for people who are not planning to become a resident are highly regulated and limited to citizens of certain countries. When you want to apply for this bank be sure that you have your passport or either an employment contract or certificate of registration from your school. This is mandatory (you will need this for applying at all banks). ABN Amro offers very interesting interest rates and clear contracts to non-Dutch speakers and is therefore very popular among expats. The main advantages of ABN AMRO for expats are that they offer free online and mobile banking in English and they offer personal adviser for all your banking needs. If you have any troubles you can easily call their customer service – they speak excellent English. ABN Amro currently offers great deals for students and expats. Be sure to have a look on their website if you are looking for a reliable Dutch bank.
ING

ING is one of the biggest banks in the Netherlands and is used by a lot of Dutch people. ING currently has branches all over the world and you can open a Dutch account from abroad since they have branches in many countries. To open your account at ING you will need the following: your passport and official proof of address. The website from ING is not in English unlike ABN Amro. However, they offer an easy understandable online banking system. The people at the ING branch in Amsterdam talk English relatively well, so if you want to ensure yourself of the trustworthiness of this bank, just drop by at one of their branches in Amsterdam.
---
Credit card Netherlands

You can get a credit card in the Netherlands once you have opened a checking account at one of the banks in the Netherlands. So, what is the best credit card in the Netherlands? And, which of the banks has the best conditions for a credit card? ABN Amro currently offers the best credit cards in the Netherlands. You need to have a checking account at this bank to apply for a credit card. You can also apply for a prepaid credit card if you do not want to open a checking account at a Dutch bank. ABN Amro currently offer 3 different credit cards. The first is a student credit card, which is obviously only for students. You can get this card for 14 euros per year which has a limit ranging from € 500, – tot € 1.000, -. The second credit card that ABN Amro offers is the standard credit card. This credit card costs 22.42 euro per year and the limit is € 2.500, -. The third credit card that ABN Amro offers is the gold card. The gold card has a limit of 5000 euro and costs € 55.13 per year. You can pay with the ABN Amro credit card everywhere you go in the Netherlands.
---
How to open a bank account in the Netherlands
To open a bank account in the Netherlands you will need the following documents at hand:
Valid ID-card or passport
Proof of address (electricity bill, rental contract, official government document)
Your personal BSN obtained at the municipal office
Opening a bank account in the Netherlands – tips & tricks