Insurance in the Netherlands
Dutch health insurance is mandatory for everybody who works or lives in the Netherlands. You must take out a Dutch health insurance if you have a part-time job or if you are doing a paid internship in the Netherlands. The Dutch government has a strict policy when it comes to health insurance. It is for example mandatory for visitors from outside of the EU to arrange Dutch health insurance within 4 months of receiving their residence permit. It is also compulsory for EU, EEA or Swiss nationals who are working in the Netherlands to arrange Dutch health insurance within 4 months of registering at your local municipally.
Dutch health insurance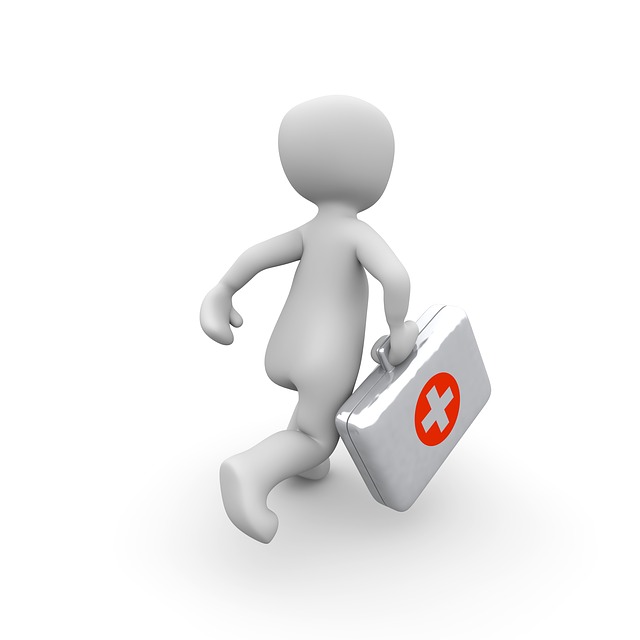 Go directly to:
The Dutch healthcare system
So, how does the healthcare system work in the Netherlands? The Netherlands has a well-organized healthcare system. The Dutch government is responsible for the quality and the accessibility of the healthcare system, in contrast to other (European) countries. They are however, not responsible for the management of this system. The Dutch healthcare system is funded through taxation of income. The Dutch health care system is divided into 3 different categories: long-term care (for chronic conditions), basic and essential medical care and supplementary care (dentist or physiotherapy). It is only compulsory to take out basic health insurance ('basisverzekering' in Dutch), which covers the first 2 categories. You must take out an additional insurance if you want additional coverage for supplementary care. The Dutch health care system is one of the most effective systems, but not one of the most costs-effective. It is however ranked as the best healthcare system in Europe for the 7th consecutive year according to Sweden's Health Consumer Powerhouse.
When do you need a health insurance in the Netherlands?
If you are an expat who lives and works in the Netherlands.
If you study in the Netherlands, but also have a part-time job.
If you do a paid internship or traineeship.
If you study 1 year or longer in the Netherlands.
Tip: If you are a student, you can take out a custom student insurance. Most Dutch health insurance companies offer custom student health insurance packages with excellent benefits.
Compare Dutch health insurance
What is the best health insurance in the Netherlands? And, which one offers the best coverage for expats? We have listed below the most frequently used health insurance companies below. All these Dutch insurance companies offer good coverage at a good premium.
Tip: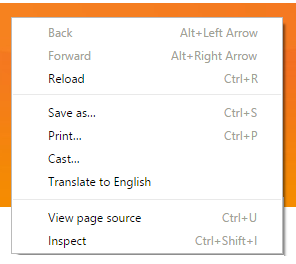 If you land on the website of one of the Dutch insurance companies (which are often in Dutch), make a right mouse-click anywhere on the page (this only works with Google Chrome!). A small dropdown menu will appear and then it will say; "translate this page to English" (or any other language). This will make it better understandable and easier for you to make the right decision.
* offers different packages or custom coverage.
All Dutch insurance companies offer different products and brands. Overall there are more than 900 different insurances. It can be time-consuming to find one that fits exactly to your personal needs. How do you find the best health insurance in the Netherlands? You will find out below.
---
The best health insurance Netherlands
Independer insurance comparison platform

We get often questions about what the best health insurance in the Netherlands is. This question is hard to answer since everybody has different needs and has different health issues. The best thing you could do to find out which health insurance fits to you, is to use an Dutch health insurance comparison platform; Independer. Independer.nl is an independent online comparison platform. You can easily compare Dutch health insurance on their website. A cheap health insurance in the Netherlands can be a hard thing to find. You can compare the different options and additional coverage that you want to have and Independer.nl will give you back the insurance that fits best to your preferences. There are around 10 big insurance companies in the Netherlands. All those companies offer different premiums, excesses and package deals. Independer.nl enables you to compare around 900 different insurance packages.
---
Premium and excess
Dutch health insurance consists out of 2 sorts of costs:
A monthly premium ('premie' in Dutch) – the fixed amount that you must pay every month to the insurance.
The Excess amount ('eigen risico' in Dutch) – the annual amount that you must pay to undergo certain medical treatments before the health insurance covers the rest. This 'eigen risico' can change year to year. In 2022 the maximum 'eigen risico' will be 385 euro. You won't be charged any 'eigen risico' if you do not use any medical facilities or if you do not have any medical costs.
You will need to pay an excess amount – 'eigen risico' for most medical services. There are a few exceptions. You are not obliged to pay 'eigen risico' for doctor's appointments, maternity care, pregnancy, birth care, midwifery services and dental health care or physiotherapy for children up to 18 years of age.
---
Dutch health insurance coverage
As explained above, Dutch health insurance only covers basic and essential medical care. The following medical situations are covered by basic health insurance in the Netherlands:
Appointments with doctors and general practitioners
Appointments with medical specialists (dermatologists, allergists)
Medicines
Hospitalization
Patient transport
Dental care for children under 18 years of age
Dental care for 18 years and above only specialist dentistry and dentures
Therapies (limited speech therapy, physiotherapy and dietary advice etc.)
Fertility treatment
Maternity care and midwives
Handicapped care
Aged care
Nursing on location
Blood tests
Additional coverage
Some medical care is not covered by a basic health insurance. Optional additional coverage covers a wide range of extra's. The following medical health services are (partially) covered by additional insurance:
Dental care for adults
Physiotherapy (for non-chronic conditions)
Plastic surgery
Vaccinations
Acupuncture
Homeopathy
Orthodontics
Pedicure
Around 50% of the Dutch inhabitants have taken out additional insurance. We strongly advice you to do the same. Almost every person will need dental care or physiotherapy at some point, and if you do not have this insurance it can become costly.
---
How to apply for Dutch health insurance
Most insurance companies ask for proof that you live and work in the Netherlands. They will ask for proof that you are obliged to take out health insurance in the Netherlands. When you apply for a Dutch health insurance be sure to have the following nearby during the sign-up process:
Proof of identity (copy of passport)
A copy of your residence permit
A copy of your labor agreement
Be sure to bring additional information from your kids or family if you want to take out Dutch health insurance for them. Children under 18 must have a Dutch health insurance. Their insurance cover is free; there is no excess amount and no monthly premium.
---
Tips and tricks
After you have chosen your health insurance you can register at your local GP ('huisarts' in Dutch)
You might be eligible for governmental financial support if your income is 26.000 or less per year ('zorgtoeslag' in Dutch)
Excesses are deductible. The deductible excess stacks up during a year and resets at the start of a new year
You can change your basic health insurance once a year (deadline is 31st of December of every year)
Babies must be registered within 3 days at your local municipally and must have a health insurance within 4 months of birth
The excess amount ('eigen risico') in 2022 will stay at 385 euro
If you are in need of medicine, you should ask for 'de apotheek' (pharmacy) in the Netherlands
We hope that we have properly informed you about the different rules and regulations that surround basic health insurance in the Netherlands.