Prepaid SIM cards in the Netherlands
Prepaid cards come in handy when you don't know how long you will be staying in Amsterdam or if you are staying for a short period of time. Rather than signing up for a 12-months mobile contract, a prepaid card offers you the advantage of being flexible. You don't have to worry about cancelling your contract when you decide to leave Amsterdam. This advantage comes at a price; keep in mind that you will have to pay more for phone calls, mobile internet or per SMS. Most mobile contracts offer a flat rate for Dutch landline calls and for calls within the same mobile network, most prepaid card however, charge you for these calls. The biggest telecommunication companies in the Netherlands offer both transparent mobile contracts and prepaid cards.
Prepaid SIM cards explained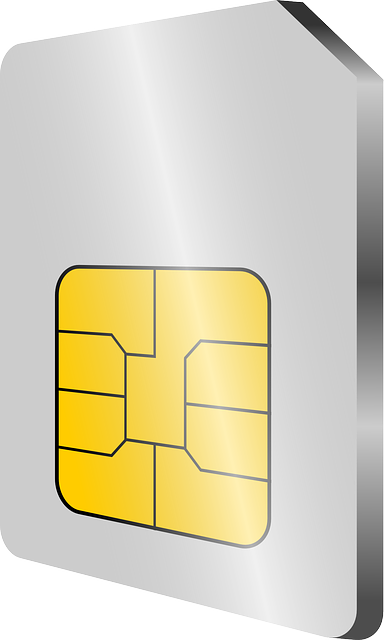 Go directly to:
One of the main advantages of a prepaid SIM card is that the costs that are involved are low. In most cases the prepaid SIM card will only cost you 10 euro. Most of the time you will get a small amount of credit with your prepaid SIM card. The disadvantage is that it is quite hard to find Nano SIM cards – be sure to check if it is a Nano card before ordering it. Moreover, a prepaid SIM card has an expiration date. One recharge is most often enough, but if you are planning on leaving the Netherlands for a while, be sure that your SIM card is still activated when you get back.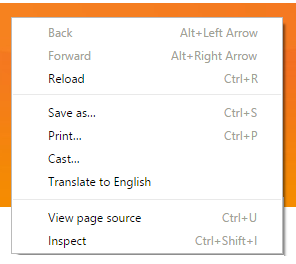 TIP:
when you land on a Dutch website that offers prepaid sim cards, make a right mouse-click anywhere on the page. A small dropdown menu will appear and then it will say; "translate this page to English" (or any other language). This will make it better understandable and easier for you to make the right decision!
---
Overview prepaid SIM cards in the Netherlands
What are the best prepaid SIM cards in the Netherlands and which of those cards offers the best coverage? We have listed the prepaid SIM card providers below.
| | Network coverage | Keep phone number | Cheap | Monthly terminable |
| --- | --- | --- | --- | --- |
| Simyo | ✓ | ✓ | ✓ | ✓ |
| Lebara | ✓ | ✘ | ✓ | ✓ |
| KPN | ✓ | ✘ | ✓ | ✘ |
| Odido | ✓ | ✘ | ✓ | ✓ |
Comparing all prepaid SIM cards in the Netherlands can be time-consuming. Are you wondering which prepaid SIM card is the cheapest or has the best coverage? We have listed below the best and the most frequently used prepaid SIM cards in the Netherlands. When you have found the right provider, be sure to buy the mobile subscription online. This is often cheaper than in a store. Also, be sure to have your proof of identity and your bank account details ready during the sign-up process.
---
Simyo prepaid SIM card

Being active for more than ten years, the prepaid SIM card providers in the Netherlands are famous for their reliable network and excellent customer services. Expats consider it one of the most affordable services in the country.
It is Simyo's excellent services that made them the holder of the various awards. This includes Best mobile provider, Best service, Customer-friendly telecom company, Telecom website of the year, and Best prepaid provider. Simyo is also 17 times best as per De Consumentenbond (Dutch consumer organisation).
Different connections that they offer are:
Various calling credits
€ 7.50 calling credit – At € 5
€ 22.50 calling credit – At € 15
€ 35 calling credit – At € 25
Prepaid rates for texting, calling, and internet
Texting – € 0.10 per SMS
Calling – € 0.10 per minute
Internet – € 0.15 per MB
Extra bundles with 1-month validity
150 MB – For € 5
500 MB – For € 7.50
1000 MB – For € 10
The SIM delivers within two business days, and there is no shipping cost on the delivery. Select the calling and texting credit and avail the internet bundle along with it. You can not buy a prepaid SIM card only with an internet bundle. Your calling credit also remains active only if every six months, there is at least one outgoing call or SMS on your number. Else your Simyo number gets locked.
Why are they better than others?
Reliable KPN network
Excellent customer services
Delivers SIM within two business days
Excellent coverage
4G internet at maximum 256 Mbps speed
MySimyo app allows you to top up credit and buy internet bundles.
Better insight into your consumption via My Simyo app
---
Lebara prepaid SIM card

If you have been to the UK, you might have come across a prepaid plan by a company called Lebara. Founded in 2001, the company today holds a reputable position in the market of SIM providers due to its flexible contracts and long history in the industry.
But what makes Lebara a numero uno in this sector? Well, for starters, Lebara is laden with a few features that make it stand out among its competitors. From no extra costs, amazing prepaid plans, and network coverage, not many companies in the arena can provide such benefits at tangible costs. Moreover, their website is completely in English – which makes it easier to make the right choice.
How is lebara prepaid different from the rest?
Lebara prepaid stands out among others in the competition due to its €5 credit due once you take the sim. If you top up for 30 days later, you again are entitled to €5 credit which goes on up to 5 times. Apart from that, the company is best tested for:
KPN Network coverage.
Allows users to transfer numbers for free.
Provides free delivery.
The data plans also start from 1 GB and go up to 5 GB which makes it easy for users to choose one according to their convenience.
---
KPN prepaid SIM card

It is one of the largest SIM card operator in the Netherlands and many other top operators also uses the KPN network. The company provides you a faster connection with optical fiber connectivity and is also 5G ready.
Different connections that they offer
KPN offers three prepaid packages for its consumers.
Prepaid SIM card with calling credit– Available at € 4.99, the SIM card also includes € 10 calling credit.
Prepaid SIM card with internet bundle – Available at € 9.99, along with € 10 calling credit, it also includes 1GB data for 31 days. You can access applications, email, and online streaming at 14.4 MB/s speed.
Prepaid SIM card with unlimited data – In € 9.99, you can get unlimited data for 31 days and also the calling credit of € 10. You can access the internet anytime, anywhere, at 128 KB/s speed.
All these three SIM cards are 3-in-1 SIM that consists of ordinary, micro, and nano-SIM, and are delivered for free at your place. KPN also allows you to cancel or change the SIM within 14 days if, for any reason, you change your mind.
As KPN gives a gift of € 10 credit to all its new customers, the first € 2.50 is already there on your SIM. You can request the remaining € 7.50 via the MijnKPN app.
Why are they better than others?
Reliable network
Innovative technology
Provides safer internet connectivity
Durable
5G ready
MijnKPN app for a better insight into your usage
---
Prepaid vs. Sim only in the Netherlands
Everyone owns a cell phone nowadays. If you want to join the wave but do not want to sign the binding contract, you can opt for prepaid cell phones and Sim only. Let us tell you the difference between the prepaid and Sim only plans if you want a sim.
Prepaid: the primary benefit of getting a prepaid cell phone is the contract lack. Since you are not tied to the specific company or the monthly rate, you can spend as little as the budget allows if you are amongst those, who do not use phones that much, it will be best for you to opt for the prepaid Sim since you will not have to pay fixed amounts for the minutes.
Sim Only: if you don't want to purchase a new phone, you can opt for the SIM only since it is the best option. You can opt for unlimited data, meaning you can use the internet as much as you want and if you don't want to use Wi-Fi.
---
Why opt for a prepaid sim card in the Netherlands?
Are you from the Netherlands? Then you must know about several benefits of a prepaid sim card and why we advise you to opt for a prepaid one over a post-paid sim card.
Many options
You can get various options in the prepaid sim card section in the Netherlands, from where you can select any package depending on how often you use your phone, use mobile data, text, and call someone.
Worth money
Although a prepaid card seems more expensive than a postpaid plan, if you know how to use it in the right way, it comes out to be cost-effective.
No contract
Prepaid sim cards need no contract or any solid document. Therefore, buying and using this card is extremely easy and hassle-free.

So, hurry up and get your hands on a prepaid sim card in the Netherlands soon!