Car leasing in the Netherlands
How's your new life going in the Netherlands? Now, when you've finally settled in this beautiful country, it's time to go for a long drive riding in your car. But, wait! It seems like you've already stopped by some famous car showrooms where the car prices are bombs.
So, why don't try to lease a car? Although it looks a lot to keep in mind at once, in reality, it is the exact opposite. Well, if you're a registered citizen of the Netherlands, nothing can stop you from driving a leasing car that will fit your budget as well. Additionally, you will get the freedom of driving new cars each year without paying much.
List of car leasing companies in the Netherlands
What are the best car lease companies in the Netherlands? And, which of them offers the best cars and conditions? We have listed below the most frequently used car leasing companies in the Netherlands. They offer clear and transparent contract to expats and non-Dutch speakers.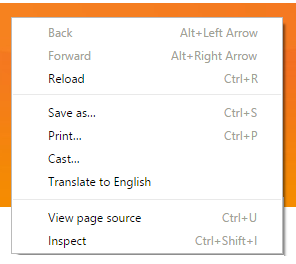 TIP:
when you land on a Dutch website that offers car leasing deals, make a right mouse-click anywhere on the page (only works with Google Chrome!). A small dropdown menu will appear and then it will say; "translate this page to English" (or any other language). This will make it better understandable and easier for you to make the right decision!
Why leasing a car is beneficial for expats?
Car leasing is always thought to be a better option in the Netherlands, especially for foreigners and expats. Usually, ex-pats do not come to the Netherlands for spending the rest of their lives. At a sudden point, they return to their hometown or some other countries with an exception of a few. Therefore, when an ex-pat buys a new car in the Netherlands, what to do with the car when he leaves the place becomes a big question.
To avoid such complications, leasing is a flexible and budget-friendly option, especially for ex-pats. The best part of leasing is that you can select the renting period at your convenience. If you are planning for a one-month stay in the Netherlands, you can opt for short-term leasing. Additionally, ex-pats with long-term plans can select leasing over two, three, and even six years, and above.
Car leasing vs. Car buying
Purchasing a new or used car and leasing a car are entirely contradictory concepts. In this foreign Dutch country, when you buy a car as an ex-pat, it does not differ much from buying cars in other countries, including your hometown. But, when it comes to leasing, people are likely to be a little skeptical about it. But, the study says that 6million+ people in the UK use leased vehicles instead of buying a new one.
Now, let's look into the corners where lies the main differences between a used car and a leased car.
Buying a car makes you the owner. Therefore, you have to pay for all finances, maintenance charges, damage and repair costs, insurance, etc.
But, you don't have to pay for these except a monthly rental payment when you go for car leasing.
You get the chance of pleasing a car for short and long term as per your choice. But, when you buy a car, you cannot get this experience.
You can return a leased car when you leave the country. But, a new car has to be get sold, that is not cost-effective at all.
Now, let's have a look at some pros of leasing a car
Pro's
A cost-effective option that cuts down the excessive monthly cost unlike a car loan, long-term rental, or car finance.
Do not charge any additional maintenance or repair charges.
Provides various options at the end of each leasing period.
Delivers and picks up the vehicle from your place.
No insurance costs.
Con's
By leasing, you don't own the vehicle. You must give it back after a certain period.
May not be cost-effective for pre-owned cars.
Only a restricted kilometers allowance.
Car leasing requirements in the Netherlands for expats
If you are thinking of leasing a car in the Netherlands, you must know these few things written below.
You must be a 21+ licensed driver.
Dutch registration proof with BSN number.
A bank account in the Dutch country.
A fixed monthly income proof.
Positive Dutch Credit score.
EU or Dutch driving license.
---
FAQ about car leasing in the Netherlands
When you finalize a leased car from a dealership or online, it becomes the responsibility of the leasing company to get your car delivered to your doorstep. Generally, the delivery takes one to two weeks. Once the car gets ready, the company itself delivers your chosen vehicle at your given location.
Car buying and leasing are two completely contradictory concepts. By buying a car you become the owner. Therefore, you need to take care of your car, financially. Paying expensive car loans, entire maintenance charges and PCP loans become your responsibility.
But, on the other hand, when you opt for leasing, all you have to do is to pay the timely rental charges. Additionally, you can select new cars each time your leasing period gets over.
So, as an ex-pat, leasing a car would be a great decision.
Yes, it is possible. You can return a leased vehicle before the ending of the contract period. But, in this case, you may have to pay a penalty. Most dealers will ask you for paying the whole amount together if you return your vehicle before the contracted time.
Once the car lease agreement gets over, the leasing company collects the car from your given location. It can be your home or office. Additionally, if you want, you can go to the dealership for returning the car. You do not have to pay any money only if you follow all terms and conditions of your agreement. Now, you can opt for another car from there or leave that place.
Generally, a leased vehicle include:
Manufacturer's warranty

Road tax

Break down cover
If you want to skip all hassles, you can opt for all-in-one car insurance and damage cover packages that cover all expenses. Furthermore, maintenance and support packages are great options in case you want the leasing company to cover all small to big damages to the car.